PALOMA DEL POZO wedding dresses /
LA NOVIA DE PALOMA DEL POZO
---
""Changed in white, the beautity with wich you shadow nature, i will elevate you to the clear fortress, tower of my ilussion and my madness". As our poet Juan Ramón Jiménez said...
But Paloma thinks that loveliness doesn´t have to be white, it can have any note of colour.
A Paloma del Pozo wedding dress is only for a woman that really wants to be herself and unique in her wedding day, for the one that doesn´t mind anything else but showing herself to the one she loves, only as she is.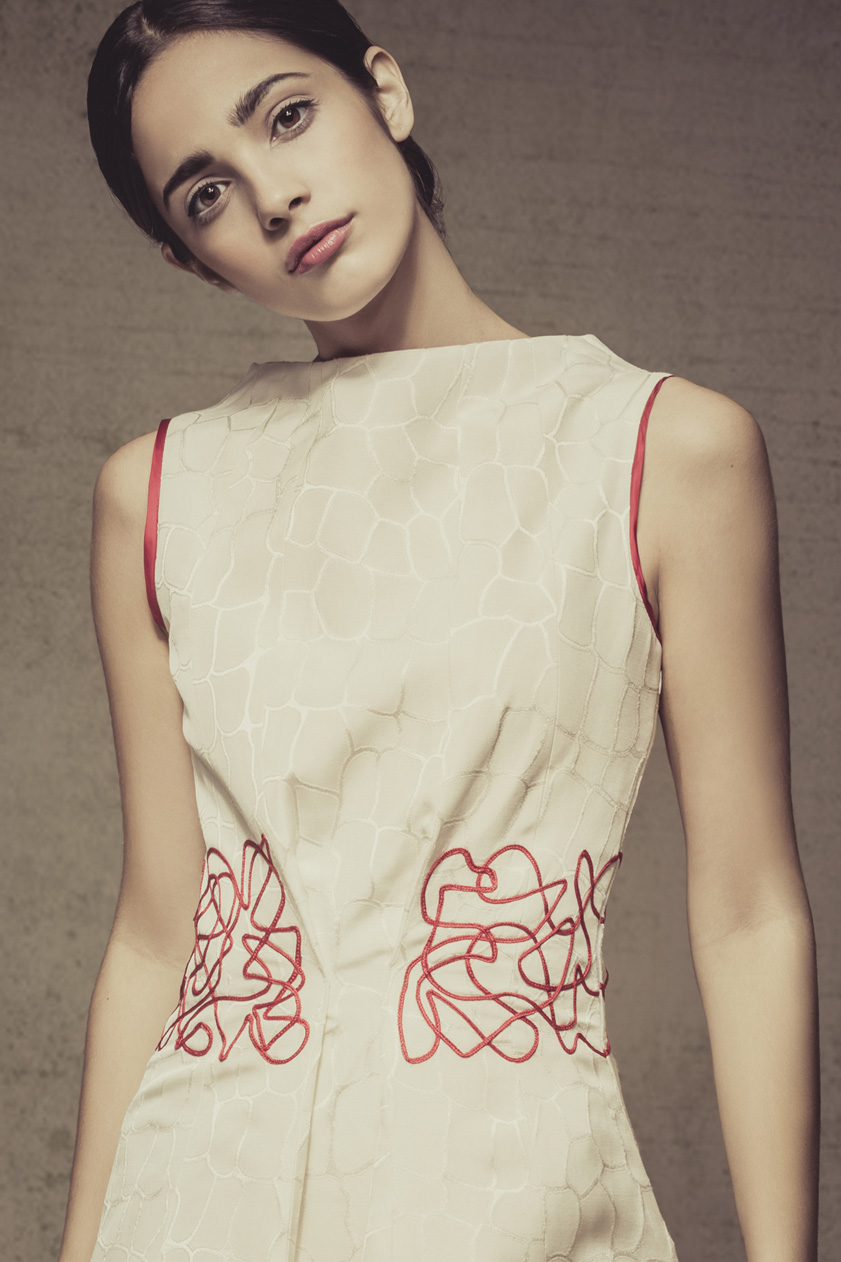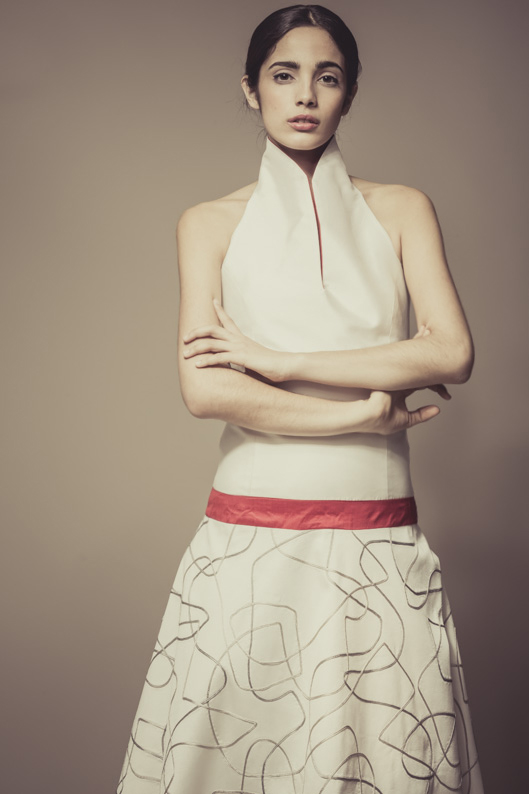 "Trocada en blanco la hermosura con que ensombreces la naturaleza te elevaré a la clara fortaleza, torre de mi ilusión y mi locura" Esto lo decía nuestro poeta Juan Ramón Jiménez...
Pero Paloma piensa que la hermosura no tiene por qué ser tan blanca y también puede tener alguna nota de color…
Un traje de novia de Paloma del Pozo es sólo para la novia que de verdad quiera ser única, para quien ese día no le importe nada más que mostrarse a quien ama, sólo tal y como es.
One of the things that Paloma, the designer, loves, is knowing that someone is wearing one of her dresses in such an important day, that´s why she has wanted to open a fan of possibilities to reach most of women styles, refering to budget and type of ceremony.
Y como una de las cosas que más ilusión le hacen a Paloma es saber que en un día tan importante alguien lleva un vestido diseñado por ella, ha querido abrir el abanico para llegar al mayor número de novias, tanto por cuestiones de presupuesto como por el tipo de ceremonia.
When you make an appointment, Paloma, the designer, will attend, show and advise you personally, in our shop located in C/ de las Huertas 5, in Madrid.
There, she will show you several models from the collection, some of them more classical, another ones with a modern style, but all of them with any detail that make them different, and with a note of fresh and natural originality, so caractheristic of Ojalá! Paloma del Pozo. We can adapt and personalize any model, introducing changes and variations according to your wishes, so you can make a colaboration with Paloma to make your own design.

Al concertar una cita, será Paloma personalmente quien os atienda os muestre y os asesore en nuestra tienda de la C/ Huertas 5 en Madrid.
Allí os enseñará varios modelos de la colección, algunos más clásicos, otros más modernos, pero todos ellos con algún detalle que los hace diferentes, y con ese toque de originalidad fresca y natural tan característico en Ojalá! Paloma del Pozo.Cualquier modelo se puede adaptar y personalizar introduciendo cambios o variaciones de acuerdo a vuestros deseos, así que vosotras podéis colaborar con Paloma en diseñar vuestro propio traje.
You can order a completely new design, exclusive, handmade, and by your measures, according to your preferences. Paloma loves chatting calmly, with all the woman about her wedding day, to see all the possibilities that the ocassion requires, being conscious of such an important decission it is.

También podéis encargar a Paloma un diseño completamente nuevo, exclusivo, artesanal y a medida de acuerdo a las preferencias de la novia. A Paloma le gusta charlar con vosotras ver posibilidades con la calma que la ocasión requiere, sabiendo que se trata de una decisión importante.